-->
Window Tinting Melbourne
Welcome to Ultra Shade
Ultra Shade Window Tinting in Melbourne

If you require window tinting in Melbourne, Ultra Shade is the perfect choice. Based in Moorabbin, we offer window tinting for personal, industrial and corporate purposes within Melbourne, with all the necessary expertise to deliver the appropriate services for each job. Our company is committed to providing every one of our clients with dedicated service and superior quality work. Feel free to contact us today to get an accurate quote for the cost of your project.

The Benefits of Window Tinting in Melbourne

With window tinting, you can enjoy the following benefits:

Lower electricity bills – Tinted windows help to keep temperatures cooler in summer and warmer in winter, meaning you won't need to use heating or air-conditioning as often.
Reduced UV exposure – Our window tinting in Melbourne filters out 99% of UV radiation, meaning sun streaming through it won't cause sunburn or fading of furniture.
Enhanced aesthetic appearance – Window tinting adds a great look for everything from commercial buildings to cars.
Increased security and privacy – A window tint effectively prevents outsiders from looking in, providing you and your belongings with a higher level of security.
Reduced glare – Window tinting can cut down on harsh light entering through a window without using blinds or curtains, improving eye comfort and making it easier to view computer and TV screens.
Improved safety – When standard glass breaks, it can shatter into many pieces and cause injury. With window tinting, the film holds shattered glass together in the event of breakage.

Our Glass Window Tinting Services

Our services can be utilised in a variety of projects, from personal and public spaces right through to cars and industrial equipment. We can help you with:

Home Window Tinting in Melbourne

As Melbourne glass tinting specialists, Ultra Shade can provide assistance with design and tinting needs for the home. We can help protect your home from harmful UV rays and maximise energy efficiency by keeping the space cool in the summer and warm in the winter. Our glass tinting services also help to increase security and safety, making it difficult for potential threats to peer inside.

Office Window Tinting

If you're looking to improve the comfort and safety of office employees, Ultra Shade can provide assistance with our professional office window tinting in Melbourne. We also offer a selection of decorative designer films to adorn interior glass and windows, allowing you to enhance the look of reception areas, meeting rooms and more.

Commercial Window Tinting

From restaurants through to retail stores, Ultra Tint can provide window tint solutions for a range of commercial establishments. In addition to improving energy efficiency, window tinting is ideal for boosting the security of your business by making it difficult for thieves to look inside.

Security Tinting

Our safety and security window tinting in Melbourne is a popular choice for those looking to improve the safety of glass in the event of breakage. When glass shatters upon impact, it can be hazardous to children or passersby. But with our security tint film applied, the shattered pieces will be held together, reducing the chance of injury. Our security tinting range also includes anti-graffiti films to reduce damage caused by vandalism.

Automotive Tinting for Cars, Trucks, Industrial Equipment & More

Our car window tinting in Melbourne is a fantastic way to give your vehicle a sleek, new look, all while keeping you and your passengers safe from the harmful rays of the sun. Tinting also helps to keep inside temperatures manageable and comfortable during the hot summer and cold winter months. Our expertise and industry experience ensure that your car will look its very best after utilising our Melbourne tinting services.

We can also provide tinting for trucks and industrial equipment. Tinting the windows of these vehicles can drastically increase comfort for occupants, helping drivers and operators to stay cool and comfortable even on the hottest days. Our heavy-duty glass tinting is guaranteed to block out over 99% of the sun's damaging rays while also reinforcing the glass, preventing it from shattering or causing injury if broken.

Why Choose Ultra Shade?

Our expert team possess years of industry experience, making us a leading window tinting specialist in Moorabbin and across Melbourne. We can customise any project to suit your budget and specific requirements. Whether you need personal window tinting in Melbourne for your car and home, or industrial-grade tinting for tractors and trucks, we can provide the services you require in a professional manner.

Contact Us Today

Contact us now to ensure the safety, security and comfort of your home, office and vehicle with our window tinting in Melbourne. All of our work is guaranteed to be of the highest quality, ensuring a satisfying result. Get in touch through our contact page today.
Our expert team possess years of industry experience, making us a leading window tinting specialist in Moorabbin and across Melbourne. We can customise any project to suit your budget and ...
Read more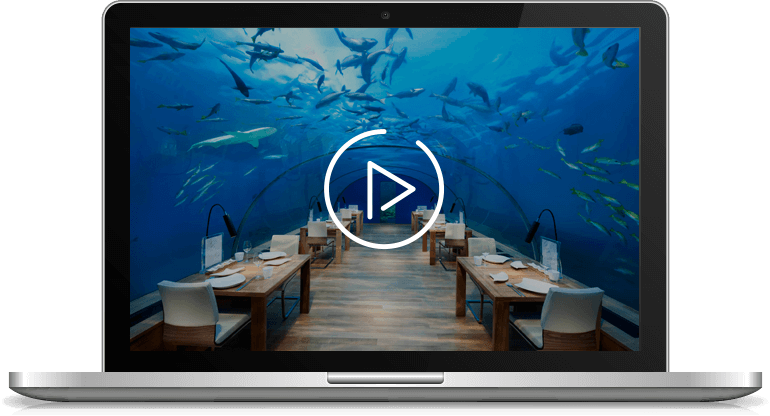 Make an Enquiry
Make an enquiry to please complete your details below or call us on 0418 335 858

OUR PROCESS
Our process is very simple and practical and serves the core purpose. our team will first inspect the home and cover it with adhesives and tint films that can offer utmost privacy and the protection from UV rays.

OUR SUPPLIERS
Since our inception, we have successfully maintained warm relationships with our valued suppliers. Our suppliers are finest manufacturers of tint films and other adhesives and offer quality materials that match the world standards.
OUR TEAM
We have a team of skilled professionals who always strive for new challenges. these professionals are in this industry since years and have carved a niche for themselves by accomplishing various customized tinting projects for residential and commercial requirements.
Make an Enquiry
Make an enquiry to please complete your details below or call us on 0418 335 858