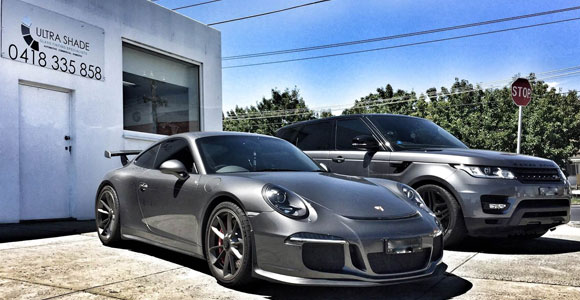 CIR [THE ULTIMATE WINDOW FILM]
Ceramic and non-metal, nano-hybrid carbon technology, rejecting 60% of heat
Non-reflective, "black" finish that will not fade
Exceptional heat and infrared rejection
Blocks 99% of harmful UV rays to help protect vehicle occupants as well as the interior
No signal interference
Manufacturer's lifetime limited warranty* with protection against film fading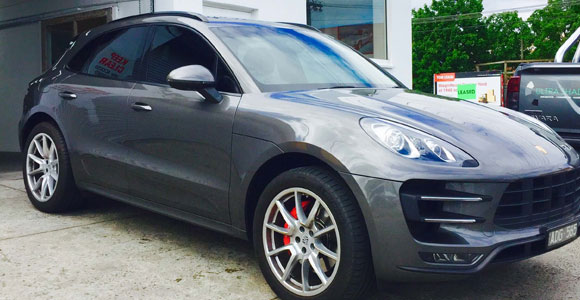 CXP [A NEXT GENERATION WINDOW FILM]
The latest in non-metal, nano-hybrid, Carbon technology
Non-reflective, "black" finish that will not fade
Superior heat, infrared, and UV rejection for increased comfort
Signal enabling technology that causes no interference with cell phone, radio, or navigation system signals
Lifetime Manufacturer's warranty, that includes fading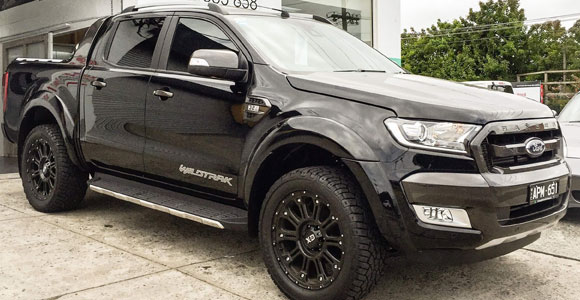 CARBON [PROVEN TECHNOLOGY]
A carbon layer construction provides a great look that will not fade.
No metal layers that may interfere with mobile phone, radio or navigational system signals.
Provides excellent optical clarity while reducing day and night time glare.
Backed by a Lifetime Warranty that includes peeling, cracking, adhesive failure and fading.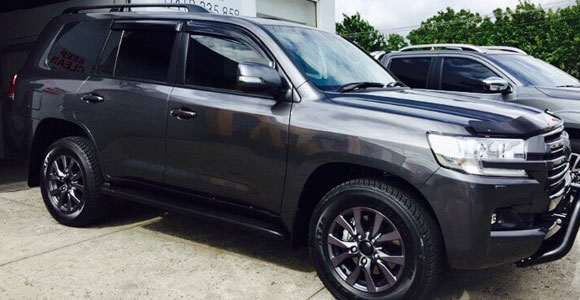 INDESTRUCTIBLE [SAFTEY & SECURITY]
Helps prevent smash and grab break in's
Single and multi-ply constructions available that range from 2 to 11 mil thick
A crystal-clear appearance
Helps block the sun's damaging UV rays, helping protect upholstery, carpet and window treatments
Manufacturer's limited warranty*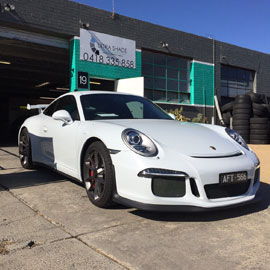 Automotive Window Tinting in Melbourne – Cars, Trucks, Earthmoving Equipment & More
Ultra Shade offers car tinting in Moorabbin and Melbourne for a wide range of vehicle types, including cars, trucks and earthmoving equipment. With over 36+ years of experience in the industry, you can trust our team of experts to provide the best window tinting solution for your vehicle.
Car Window Tinting
If you're looking to change the look of your car while decreasing its susceptibility to harmful UV rays, Ultra Shade has the ideal solution. We provide our customers with top of the line, high-quality films and car window tinting services, helping to make your vehicle look like new while providing a range of additional benefits. If you're considering tinting car windows, keep reading to discover some of the advantages of our car tint films.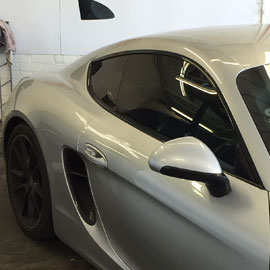 Benefits of Tinting Car Windows
Our car window tinting in Melbourne provides protection for you, your family and your car's interior from the sun's harmful rays. Our tints effectively block out 99% of UV rays.
Prevents eye fatigue caused by sun and headlight glare, minimising the risk of accidents.
Adds privacy to your vehicle. Having your car fitted with the darkest legal tint available on the market can give passengers ultimate privacy while ensuring vehicle contents remain out of sight of passersby.
Helps your car to stay cooler in summer and warmer in winter.
Adds overall value to your car and improves chances of resale.
Our car window tinting film prevents windows from shattering if they experience trauma. This will keep your passengers safe, reducing the risk of injury.
Improve your car's aesthetic and functional features with Car Window Tinting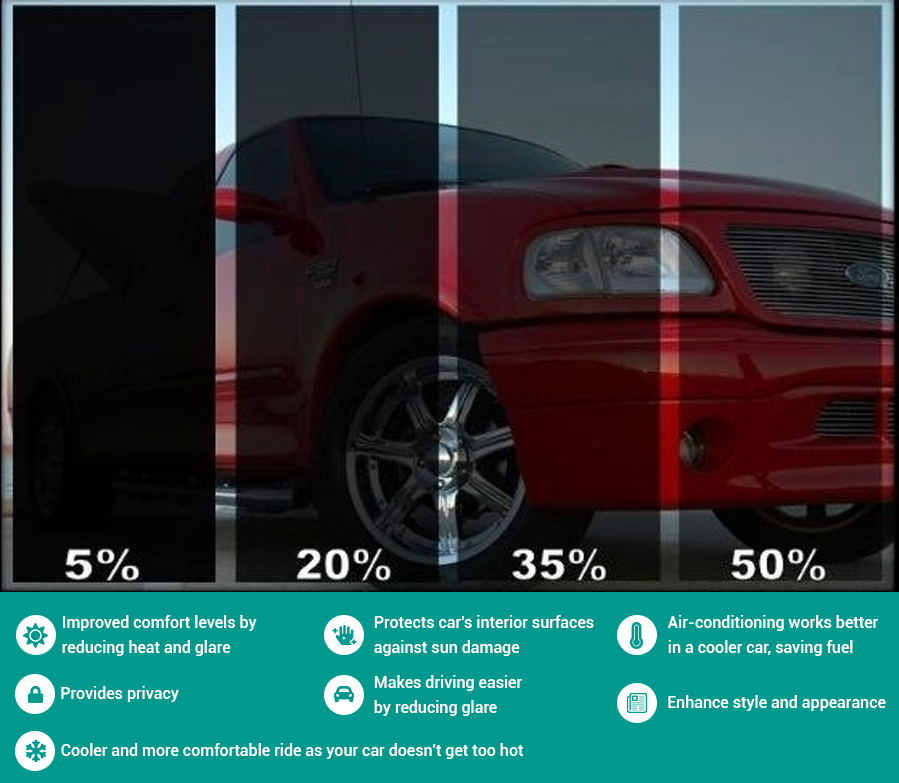 Window Tinting for Trucks and Earthmoving Equipment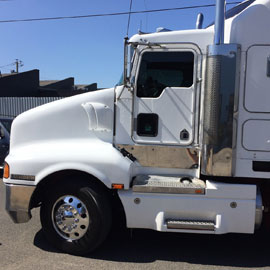 Working outside can bring with it many risks, including potential sun damage and harmful exposure to the sun's UV rays. Ultra Shade understands the importance of protecting your vehicles, as well as the passengers and operators inside. When a truck or earthmoving vehicle spends hours sitting underneath the hot sun, its cabin can heat up and become unbearable for anyone inside. This can lead to injury or collapse due to overheating. Fortunately, our automotive window tinting offers a simple and affordable solution to prevent this from occurring. Our premium, heavy-duty tinting films can decrease the temperature in any truck or tractor cabin by approximately 15°C, helping to reduce the risk of heatstroke while making it easier to see out of windows.
Benefits of Truck & Earthmoving Equipment Tinting
Effective at blocking over 99% of the sun's damaging UV rays, helping to keep upholstery and window treatments looking like new.
Increases safety and security. Our special Safety and Security films use an advanced adhesive formulation that doubly reinforces the glass, locking dangerous glass fragments in place in the event of trauma. The dark tint also hides items from view, preventing break-ins and acts of vandalism.
Our automotive window tinting reduces dangerous glare from all weather conditions, making it safer to drive and operate heavy vehicles.
Makes your truck or tractor cabin up to 60% cooler during hot summer weather. It can also hold in the warmth on cold winter days.
Like our car window tinting, all work we complete is backed by a lifetime warranty in the event of any problems.
For more information on our heavy-duty films, please visit www.suntek.com.au
Ultra Shade – The Vehicle Glass Tinting Specialists
Our team of experts have obtained over 36+ years of industry experience, giving us all the knowledge and expertise needed to ensure a fantastic result with every job. Because we specialise in tinting car windows, we can guarantee that you'll be satisfied with our work. You can also rest assured that your car will always be in safe hands with us – our family business strives to deliver the best professional service, using only the highest quality car window tinting film available on the market. All our car window films also come with a full life time warranty. Contact us today to learn more about obtaining a car tint in Melbourne or to obtain a free quote for our truck and automotive window tinting.
Frequently Asked Questions
Make an Enquiry
Make an enquiry to please complete your details below or call us on 0418 335 858