Home Window Tinting and Design in Melbourne
With Ultra Shade's domestic home window tinting in Melbourne, you can rest assured that you, your family, and your home's contents will be kept safe and secure, protected from the sun's harmful rays. In addition to maximising safety, our domestic tinting can help to reduce energy costs while offering aesthetically pleasing window and glass designs for your home.
Ultra Shade: The Ultimate Home Window Tinting Specialists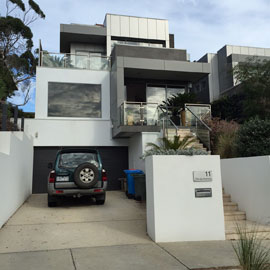 The experienced team at Ultra Shade offer specialised home window tinting services for Melbourne homes. Our domestic specialists will outfit your home with premium tinting films and adhesives, tinting house windows in order to block 99% of harmful UV rays and reduce energy costs. As well as maintaining the health and comfort of your family, this can also help to reduce potential sun damage to your home and furniture.
Our home window tints are designed to block everything from the outside while maintaining your ability to see outside, making it difficult for intruders and potential threats to see into your home.
Decorative Window Films – A Great Solution for Architects & Interior Designers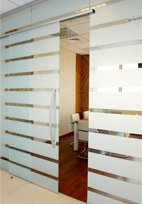 We also offer quality designer films for interior glass and windows. Our decorative home window films can create a unique feature, whether you wish to spice up your bathroom mirror or adorn your windows with beautiful designs. These decorative films are becoming increasingly popular with interior decorators, architects and contractors, who are embracing their design versatility.
Our films allow any flat glass or Perspex surface to be turned into a work of art, providing a durable solution that's cost-effective, provides privacy, and looks great. Our decorative window films also softly diffuse light without reducing levels of ambience.
We offer an outstanding selection of styles to choose from. All of our films can also easily be removed and replaced, ensuring you can update the style when you desire a different appearance.
Privacy and Frosted Window Film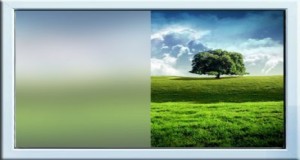 Our frosted window film provides 100% privacy, making it ideal for bathrooms, bedrooms and living areas. It's also suitable for addressing local council overlooking regulations prior to gaining a Certificate of Occupancy for your new home.
The Benefits of Ultra Shade Home Window Tinting and Films
Our home window tinting and decorative films boast a wide range of benefits for Melbourne houses, including the following:
Makes your home cooler in summer and warmer in winter.
Provides protection for your family from damaging UV rays.
Gives you greater privacy.
Promotes fantastic energy efficiency, reducing energy costs.
Dramatically reduces the fading of carpets, curtains and furniture due to the harsh sun.
Makes your home look great.
Get in Touch Today
To learn more about our home window tinting services, including decorative and frosted window films, or to obtain a free quote, contact us today. Simply get in touch through our online contact page and we'll endeavour to get back to you as soon as possible.
Make an Enquiry
Make an enquiry to please complete your details below or call us on 0418 335 858