Keep Your Home Comfortably Cool All Year Round with Window Tinting
Do you want to keep your home comfortably cool all year round? You might want to consider tinting your windows to reduce the amount of heat that enters your house, especially when the sun beams directly into one or more rooms. This has the added benefit of reducing air conditioner usage, minimising glare on television or computer screens, preventing various types of heat damage, and avoiding exposure to harmful UV rays. This blog post contains more information about how window tinting can keep your home nice and comfortable throughout the year.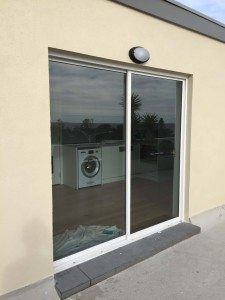 Save Money on Air Conditioner Usage
Homes that have untinted windows get hotter much quicker. Keeping living areas cool means using the air conditioner for hours at a time, which dramatically increases energy costs. Window tinting for Melbourne homes and businesses can reduce the demand for air conditioning, which not only helps households to save money, but can also reduce their carbon footprint.
Reduce Glare and Exposure to UV Rays
Depending on the position of your living areas and the direction the sun is shining, you may discover that your screens are affected by glare and that you're getting sunburnt even while inside. This can make it almost impossible to see screens properly as well as exposing you to harmful UV rays. Window tinting can minimise glare and UV rays by blocking the sunlight.
Prevent Fading and Heat Damage
Constant sunlight can cause visible damage to homes and their furnishings. Many people notice that their couches and upholstery become faded after several months of exposure to direct sunlight. Other elements like walls and carpets can suffer similar effects. Window tinting creates a protective layer of shade that helps you avoid damage, minimising the need for repairs or replacements.
Invest in Window Tinting Today
Look no further than Ultra Shade when you want window tinting in Melbourne to maintain pleasant indoor temperatures for your home all-year round. Contact us today to learn more and discuss your requirements by calling (03) 9996 0426 or submitting an online enquiry for a prompt response.
Make an Enquiry
Make an enquiry to please complete your details below or call us on 0418 335 858
Make an Enquiry
Make an enquiry to please complete your details below or call us on 0418 335 858