Do Tinted Windows Protect Against the Sun's UV Rays?
You don't need to be outside to experience the full wrath of the sun. UV rays can penetrate most standard glass windows, which means you might be exposed even while at home or driving your car. Window tinting is an extremely popular and effective way of protecting yourself from the harmful effects of UV rays. It also has the added benefit of keeping indoor temperatures more comfortable.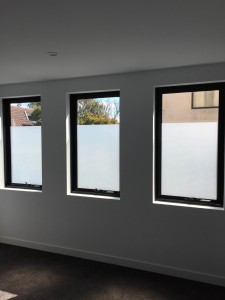 The Dangers and Risks of UV Radiation
Nearly everyone recognises that UV radiation can increase certain health risks such as skin cancer as a result of cellular changes. It can also exacerbate the signs of ageing, such as wrinkles, age spots and pigmentation. UV rays are also responsible for damaging furniture, upholstery and the interior panels of cars. Having protection in place is crucial and window tinting can get the job done.
Applying UV Film to the Glass
Window tinting in Melbourne involves applying a film to glass windows that reflects or absorbs the rays. This stops the rays from entering your home, business or vehicle. It's important to remember that tints come in different strengths, which means some are more effective than others. Applying the right film to your windows can go a long way to protecting you from the dangers of UV radiation.
Don't Mistake Cosmetic Tints for UV Tints
People often install purely cosmetic tints thinking that they can provide sufficient protection against UV rays. These might block light and enhance aesthetic values, but they might not be capable of blocking or absorbing UV rays. It's important to talk to a trustworthy company who will provide reliable advice and correct information so that your safety isn't compromised.
Learn More about UV Window Tinting Today
If you want to learn more about what window tinting can do to protect you from the harmful effects of UV rays, get in touch with the team at Ultra Shade today and we'll happily answer any questions you have. Simply call us on (03) 9996 0426 or enquire online and we'll get back to you as soon as possible.
Make an Enquiry
Make an enquiry to please complete your details below or call us on 0418 335 858
Make an Enquiry
Make an enquiry to please complete your details below or call us on 0418 335 858